Lojong
Exercises in compassionate mind training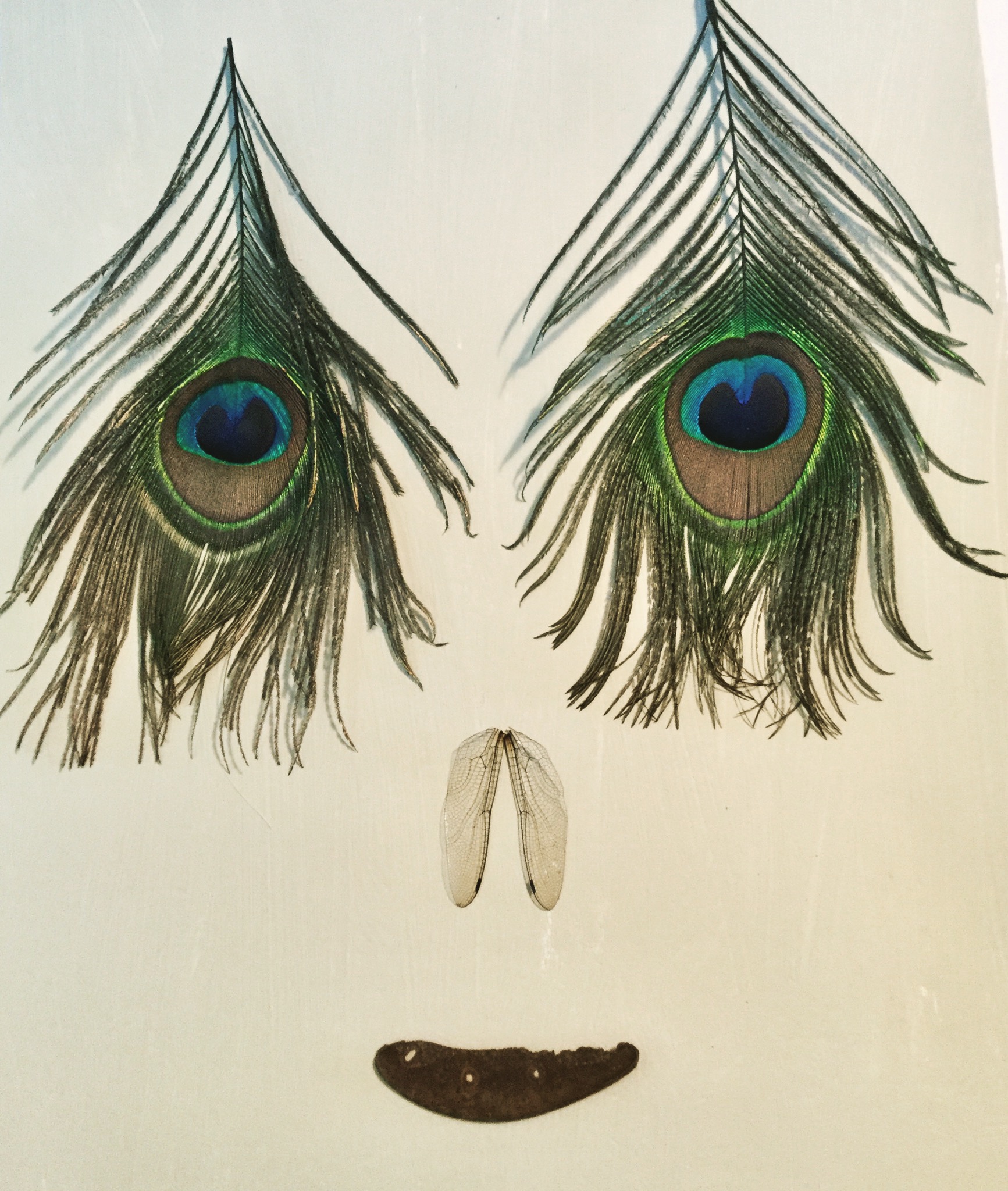 November 15 - December 12, 2018
Jennifer Murphy
Heather Goodchild
Lisa DiQuinzio
Ella Dawn McGeough
Claire Greenshaw
Faith LaRocque
Rachel Crummey
HaeAhn Kwan and Paul Kajander
Curated by Kristin Weckworth (Kiko)
Feather Face by Jennifer Murphy
Courtesy Clint Roenisch
Lojong (mind-training) is a series of 59 slogans that give specific guidelines on how to approach meditation and awaken compassion in daily life. Developed over a 300 year period between 900 and 1200 CE as part of the Mahayana school of Buddhism, Atisha, a Bengali meditation master is regarded as the originator of the practice.
I was introduced to the slogans through a group meditation practice and was struck by their scope and variation. My meditation teacher, sensing my interest, gave me an envelope filled with slips of paper, each listing a slogan, and suggested I try picking one out randomly, and meditating on it for a time. I carried this envelope with me to India and used it as a guideline for my daily practice. On returning to Canada, a friend happened to gift me with a print he had made listing all the slogans. This print hangs next to my desk as a guiding compass. The slogans reappeared when I entered my studies in Contemplative Psychotherapy. Our training in compassionate meditation, Tonglen (the practice of giving and taking), was born out of the Lojong slogans. Without directly seeking it out, Lojong has been a strong guiding force in my life and a practice I continue to draw more knowledge from through the infinite ways it can be studied.
I appreciate that the slogans carry with them an awareness that can be interpreted from many perspectives. Their messages range from direct common sense, to admonishing specific behaviours, to uplifting esoteric wisdoms. The range of possibilities they illustrate inspired me to explore them further through a collaborative curatorial project. I invited visual artists with no direct connection to the Lojong practice to read through the 59 slogans and select one that resonated with them intuitively. We discussed their chosen slogan and they began the process of creating a work in response to their chosen slogan. This process was left open to interpretation. Some artists chose to use their slogan as a mantra, others used it as an anchor and reminder in daily life. Some chose to create work based more on their personal connection to the slogan and others used this as an opportunity to study the slogan's history and meaning in depth. I've often reflected on the process of art making as a form of meditation and was interested to see how incorporating these teachings affected each artist's practice, and their life inside and outside of the studio.
This project connects several existing practices in my life. It will be presented as my final capstone project for the completion of my certificate in Contemplative Psychotherapy through Nalanda (NYC). This is also my first curatorial project since 2014 when I took a sabbatical from art in order to focus on my yoga, sound and meditation studies. It is my great desire to bridge these worlds, which have the potential to resonate beautifully together.
As with previous curatorial projects where I sought to unite artists from different backgrounds who shared connections through their ideas and inspirations, this show actively opens the door for conversations between the practice of art, meditation, mindfulness, compassion and the process of looking within and out at the world we  are all a part of. My intention is that we create a space for dialogue and for looking, listening, and learning together. The results of this collaborative practice will be shared through a month long art exhibition and a series of deep looking and listening sessions at the gallery. Rather than having a traditional art opening, we will have individual events for each slogan and work of art.
All sessions will be free and open to the public and will involve a discussion with the artist, and group practice.
Location: 2104 Dundas Street West
Time: Doors open at 6:30pm, Events 7:00pm to 8:00pm, Details listed below.
Nov 15 Jennifer Murphy - Regard all dharma as dreams, Examine the nature of unborn awareness
Nov 22 Heather Goodchild - Three Objects, Three Poisons, Three Seeds of Virture
Nov 26 Lisa DiQuinzio - If you can practice even when distracted you are well trained
Nov 29 Ella Dawn Mceough - Always abide by the three basic principles
Dec 04 Claire Greenshaw - Abandon any hope of fruition
Dec 06 Faith LaRocque - Do not transfer the ox's load to the cow
Dec 10 HaeAhn Kwan and Paul Kajander - Train without bias in all Areas
Dec 12 Rachel Crummey - Two activities: one at the beginning one at the end, whichever of the two occurs, be patient